Thông tin chi tiết bài báo khoa học
Tên bài báo:
A novel hybrid integration model using support vector machines and random subspace for weather-triggered landslide susceptibility assessment in the Wuning area (China)
Tác giả:

Tham gia cùng:

Tạp chí:

Năm xuất bản:

2017

Trang:

Từ trang 1 đến trang 19

Lĩnh vực:

Phạm vi:

Quốc tế
Tóm tắt:
This study proposed a hybrid modeling approach using two methods, support vector machines and random subspace, to create a novel model named random subspace-based support vector machines (RSSVM) for assessing landslide susceptibility. The newly developed model was then tested in the Wuning area, China, to produce a landslide susceptibility map. With the purpose of achieving the objective of the study, a spatial dataset was initially constructed that includes a landslide inventory map consisting of 445 landslide regions. Then, various landslide-influencing factors were defined, including slope angle, aspect, altitude, topographic wetness index, stream power index, sediment transport index, soil, lithology, normalized difference vegetation index, land use, rainfall, distance to roads, distance to rivers, and distance to faults. Next, the result of the RSSVM model was validated using statistical index-based evaluations and the receiver operating characteristic curve approach. Then, to evaluate the performance of the suggested RSSVM model, a comparison analysis was performed to other existing approaches such as artificial neural network, Naïve Bayes (NB) and support vector machine (SVM). In general, the performance of the RSSVM model was better than the other models for spatial prediction of landslide susceptibility. The AUC results of the applied models are as follows: RSSVM (AUC = 0.857), followed by MLP (AUC = 0.823), SVM (AUC = 0.814) and NB (AUC = 0.783). The present study indicates that RSSVM can be used for landslide susceptibility evaluation, and the results are very useful for local governments and people living in the Wuning area.
Từ khóa:
Landslides
GIS
Support vector machines
Random subspace
Thông tin tác giả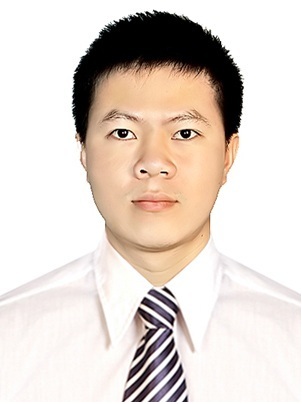 Phạm Thái Bình
Thạc sĩ kỹ thuật
Lý lịch khoa học